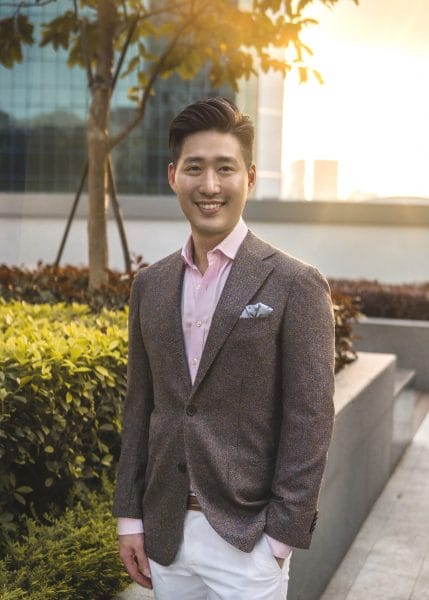 ---
Address: 
Novena Medical Center, 10 Sinaran Dr, #11-07/08
---
Dr Ho Rui Ming Reviews
treatment is good and effective
My face was covered with acne before coming but after coming a few times for treatment and with medication, most of the acne was gone already. The service is also very good with the staff all being very kind and doing their best to accommodate customers (ie change timing of appointments). Overall i recommend M-aesthetic because the treatment is good and effective, while the service provided is very commendable.
staffs were very friendly, and great hospitality!
Dr. Ho was very professional with his consultation, and as a first-timer who is doing laser treatment, everything was painless and zero down time!
Definitely a great choice for those who are looking at not hiding at home after laser treatments, and wasting your precious weekends.
Also, the staffs were very friendly, and great hospitality!
Received alot of compliments when friends know i did the procedure
Choose to had my nose threadlift done at M Aesthetics! The procedure was fast and comfortable!
I was surprised that it was painless during the procedure! Minus the injecting of LA.
I think one reason why it's so comfortable is because Dr Ho will let give a heads up on what he is going to do next. So I am mentally prepared!
Received alot of compliments when friends know i did the procedure and some of them got it done at M Aesthetics after that too!
most Defoe sign up more packages with Dr Ho
Did a couple of laser sessions with Dr Ho. First it was the carbon laser, it was amazing! Usually my skin glows after the treatment. People are asking me, "where are your pores?" 🤣 I signed up for medical infusion too, which is really comfortable and it gives an extra boost to my skin as well. Recently I did BB laser, there is downtime for this treatment, however it gives a rosy glowing look for the next 1 week (in a good way). I'll most Defoe sign up more packages with Dr Ho. He and his staff provided an impeccable service and hospitality. I'll continue to be their loyal customer.
THANK YOU DR HO, JASMINE, EVI & MICHELLE 😘❤️😘
Yours sincerely,
Sophia
thank you so much Dr. Ho.
I have having mild and moderate acne for about one year n seeing other dermatologist & doctor in other clinics , but it didn't solve it . After seeing Dr.Ho for consultation about my acne , he suggested me to do Hollywood laser peeling for my acne dark spot . I can see a lot difference after 3 sessions , my face become more brightening , pore tightening , glowing , reduce the inflammation of my acne , redness . Dr.Ho taught me how to maintain my face as well. So , now my face become more hydration. Before that , I had dry face with acne n red spot . Currently , I m maintaining my face with facial treatment, after one session of facial extraction, I was really amazed that almost all my clogged pores are removed . The skin is quite settled down within 5 days .
Not only that , my chest acne and back acne all are gone . 😇 thank you so much Dr. Ho.
The doc is really nice and staffs r extremely welcome n nice , no hard selling . 😊 I m strongly recommend that whoever face with acne problems, pls consult with Dr.Ho for consultation first and plan for the treatment .
I m very satisfied with the result within 2 months , and all my colleagues can see that the big difference too .
About Dr Ho Rui Ming
As the Medical Director for M Aesthetic Clinic, Dr Ho Rui Ming brings with him experiences and qualifications, combined with a deep passion for all things aesthetics related. In addition, he has an avid and special interest in the latest thread lift procedures and acne scar treatments. He was invited as a guest trainer for the Thread Lift Masterclass organised by the American Academy of Aesthetic Medicine and is skilled at using different types of threads such as Silhouette Soft, PDOs, Korean threads, PLLA etc.