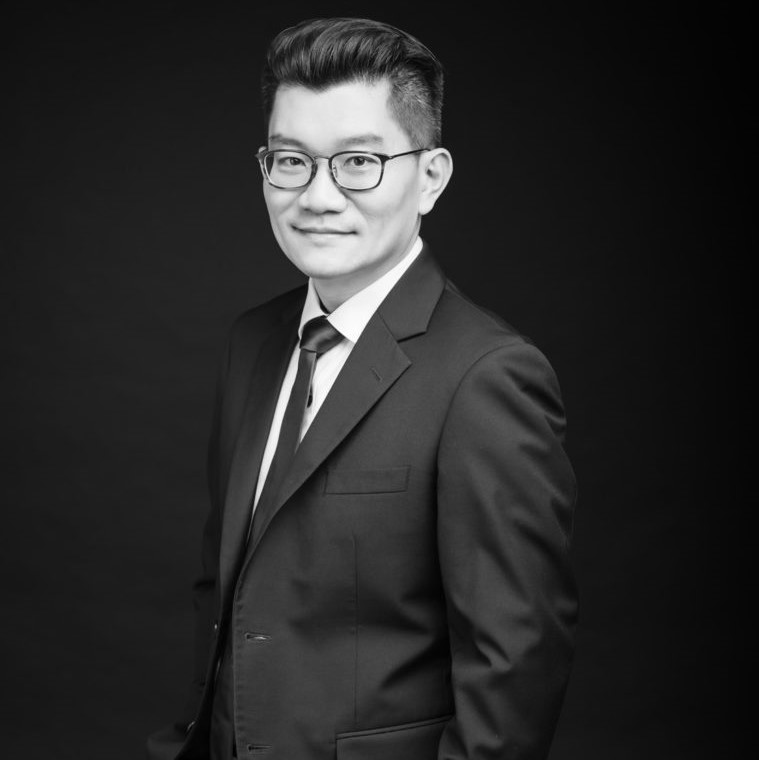 ---
Address: 
290 Orchard Road, #13-01/2/3/4/5/6, Paragon, 238859
---
Dr Tan Ying Chien Reviews
really grateful to the SW1 team for making this whole process such a pleasant one
It has been 9 weeks since my BA surgery at SW1 with Dr Tan Ying Chien. It was nothing short of a wonderful experience with Dr Tan and his team.
He allocated ample of time for me during the consultation, very thorough and patient in going through the details of the surgery and set realistic expectations. A 3D imaging scan was done to shortlist the most suitable size based on my body shape and preference. We spent some time finalising it. His professionalism and patience speak and that to me are the most important criteria when it comes to picking the right surgeon and of course the assistants must be able to provide top notch service as well. It is all part of the experience knowing that you would be in good hands.
I had my surgery in the morning of mid July, I was nervous and excited! I met Dr Tan about an hour before the surgery, we had more chats before he did the markings on my body and I was good to go!
Apart from a skilful surgeon, I must say having a good anaesthetist is just as critical. When I was lying on the surgery bed, the anaesthetist together with Dr Tan made friendly chats with me to be sure I was not nervous. I woke up about 1.5 hours later and was thrilled to know that it was a successful surgery! I remembered Dr Tan saying the inframammary incisions were very small as he managed to use a suction, no excessive bleeding (I bruise easily) and it was a very smooth and short surgery!
I forewarned him that I get bruises very easily so they had taken extra care on my medications prior and during surgery. The anaesthetist had a patch on my forehead to observe my "sedation" pattern and i believe that gave him very good control on the amount of anaesthetic which allowed me to get out of it quickly! 🙂
The first day was great as the painkillers hadn't fully subsided. I felt the most discomfort on the second and third day, but it was nothing unmanageable. I could still walk around a lot but had to refrain from lifting my arms to carry any objects. There were no sign of bruise. By the 4th day I could turn my body fairly easily and wfh, by the 6th day I was able to resume normal activities except strenuous ones.
I have a very narrow upper body, 163cm and 52kg.
Implants: 300cc Motiva ergonomix (teardrop shape)
Insertion: under the muscles
Before surgery: 32A
After surgery: 32C/D
Bust: 32 inch
Underbust: 27inch
Scars: about 3-3.5cm, fading well
It has been over two months and they have settled really well and proportionate to my body. Dr Tan advised I do not go too big as my waist and arms are very small, any significant change might be too much and I was worried that I would look too vulgar. He also mentioned if I needed an extra boost I can always put on some push ups, which all makes sense! Now I am happy I can confidently wear unlined lingerie and not have to worry I can't fit well into some clothes.
I have been going to Dr Tan for follow up every two to three weeks and he continues to provide advice and patience. I really appreciate that he values your time just as much as I value his. Some doctors just manage their time very poorly even when you have appointments with them. I must also give special thanks to his assistants, Phyllis in particular who has been so caring and kind to me.
The worry/ pain I had imagined was uncalled for if we have more of such information online. I am really grateful to the SW1 team for making this whole process such a pleasant one. It is afterall a surgery and you want to make sure you are in the best hands.
I can wear bikinis with confidence
I had breast fat transfer and facial fat transfer at SW1 with Dr. Tan Ying Chien and am sharing my experiences for those who might be interested in this procedure. Unlike implants, where you can go to your ideal size in one surgery, I understand that on average, you can only go up about 1 cup size per round of fat transfer. This is because the fat must find a blood supply to survive. If too much is transferred at one go, then the fat will die and get re-absorbed, or, worse, form large calcified lumps inside the breast. Surgeon skill does have an impact on these results, since the appropriate amount of fat must be removed, processed, and injected very meticulously to maximize their chances of survival.
I chose to consult with Dr. Tan because, firstly, he's a licensed and experienced plastic surgeon. I did ask about pricing before my initial consult. Although there were cheaper options both locally and abroad, I saw that in some of the overseas clinics, surgeries are performed by GPs, and I preferred to go to a plastic surgeon to get mine done. I believe that Dr. Tan is priced competitively for his qualification and experience level.
The downside is that Dr. Tan has a waitlist for surgery, so I had to wait around 2 months to schedule my actual surgery.
Dr. Tan did 6 months of checkups with me. Although I could walk immediately after the surgery, and resume normal activities very soon after, full recovery from all the bruising and swelling associated with liposuction actually takes 6 months. During this time, I was free to text Dr. Tan's assistant, Phyllis, with any questions, and she would check these with him immediately to alleviate any concerns in a very expedient manner. I don't think that I could have had the comfort of this level of post-surgery care had I gone overseas to do this (assuming air travel post-Covid resumes, of course).
I am now approximately 1 year post surgery. My breasts are 3 inches larger, and my waist is 1 inch smaller. My breasts look symmetrical. I can wear bikinis with confidence. I don't bother with my push up bras anymore. I can't fit into them anyway.
Dr Tan is genuine, honest and caring
Thank you Dr Tan YC, Phyllis and his team in SW1. I did my BA here and had the best experience from my first consultation to post-surgery reviews today.
Dr Tan is genuine, honest and caring. What made him a class above the rest of the PS I've consulted with; he cares about what you want to achieve and what is realistically possible, patiently explains what your problem areas are, the results you will get, and does an analysis of the possible solutions. He takes his time explaining the process and outcome.
It's been a year since I did the BA and the outcome is above my expectations. Not only is it more perky and lifted now, it also looks natural. Dr Tan's belief is the importance on looking natural, stay proportionate and I'm glad to have followed his advice.
What makes the experience even more wonderful; he remains as committed and thoughtful during the post-care sessions. To ensure I achieve the best result, he provides advice on post-care and activities during the recovery period. My scar is near invisible now.
SW1 truly has a good team. Phyllis has been outstanding, making me feel really comfortable and assured. She's just a Whatsapp away whenever I have questions. I truly am blessed to meet this team!
wonderful experience with the SW1 plastic surgery team
I had a wonderful experience with the SW1 plastic surgery team. Had my BA done with Dr. Tan. I came in for an initial consultation and knew I wanted Motiva implants - the safest implant in the market compared to traditional textured implants, which may be associated with a rare type of cancer called ALCL. Many ladies may be thinking of getting implants but are hesitant due to the possible risks. I recommend Motiva as its safety is pretty much guaranteed.
[Pre-Op Consult] During the first consultation, Dr. Tan recommended me over the muscle instead of under (which is what most surgeons do, because they've been trained to do it that way), and I could not agree more as upon carefully evaluating my current condition, I had enough tissue to cover the implant. I also preferred this method if possible as it preserves the integrity of the muscle, with shorter healing time. The 3D simulation machine also allows you to see a preview of how your before-and-after result would look like, which is great as you don't have to make guesses about "too big" or "too small." However, Dr. Tan will choose the best suitable method for each individual, depending on body type. Just a side note, Asians typically choose implants that are around 300 to 355cc on average. I chose to go slightly bigger and did not regret my decision, as I had quite a broad chest / athletic frame. It's important to listen to the doctor and not go too much over the implant size that is recommended to you - remember that every individual is different. He'll be able to answer any questions or address any concerns you may have. I'd also like to give a kudos to Phyllis, the consultant that was assigned to me. She made sure I was comfortable and well taken care of, every step of the way.
[Surgery day] I arrived in the morning and fasted the night before, as instructed to me. After prepping and changing into the robe that was provided, I was allowed to go to the bathroom first. I also removed all jewelry, make-up and contacts. I remembered the staff chatting with me in the surgery room before the anesthesiologist administered the GA to me. In a few moments I was asleep, and the next thing I knew I woke up, feeling very minimal drowsiness. Doc and Phyllis then sat down with me and explained to me the aftercare and recovery process - what I should and should not do. Initially you'll feel swollen, puffy and tight, but after a few days it'll go away.
[Post-op Consults] My first post-op consultation was scheduled one week after my surgery date. Subsequent consultations were scheduled in about 2-3 week intervals. Doc will check in to make sure everything is healing nicely and instruct you on appropriate aftercare. So far, I'm loving my result although I know it's not the final one yet. It takes lots of patience and diligence to see results, but it's all worth it.
I highly recommend Dr. Tan, Phyllis and their team for any ladies considering a BA. You certainly know how to make your patients feel special!
About Dr Tan Ying Chien
Son to a cardiothoracic surgeon, Dr Tan has always been spurred by his father to be a surgeon. Dr Tan graduated from the National University of Singapore (NUS) in 1996. He then became a member of the Royal College of Surgeons of Edinburgh and was later awarded his Master of Medicine in Surgery from NUS.
Dr Tan then began his Plastic Surgery Specialist Training programme at the Singapore General Hospital (SGH). Towards the end of his training at the department, he received a Health Manpower Development Plan (HMDP) scholarship to train at the world-renowned Chang Gung Memorial Hospital in Taipei, Taiwan. During his yearlong pupilage there, Dr Tan refined his skills in cleft, jaw and aesthetic surgery. He also honed his passion in ear reconstruction for congenital ear defects, which has been viewed by many to be more of a form of artistry than surgery.